Come get covered in clay with us! With a wide range of programming to choose from, we've got something for everyone.
Announcing: Work-Stop Workshops
Hand building at home with live video instruction
Beginning Monday, March 30th at 2pm
This newly-imagined series of workshops includes clay delivery, tool kits, and pickup of finished work to be fired. Ground yourself in creative practice and expand your community while learning basic hand-building techniques from home. Over the course of five two-hour sessions, shared live via Zoom, one of our talented instructors will guide you as you pinch, coil, roll, sculpt, and carve objects such as bowls, hanging plant pots, serving dishes, vases, wall hangings, mugs, cups, and small sculptures. Registration is now live!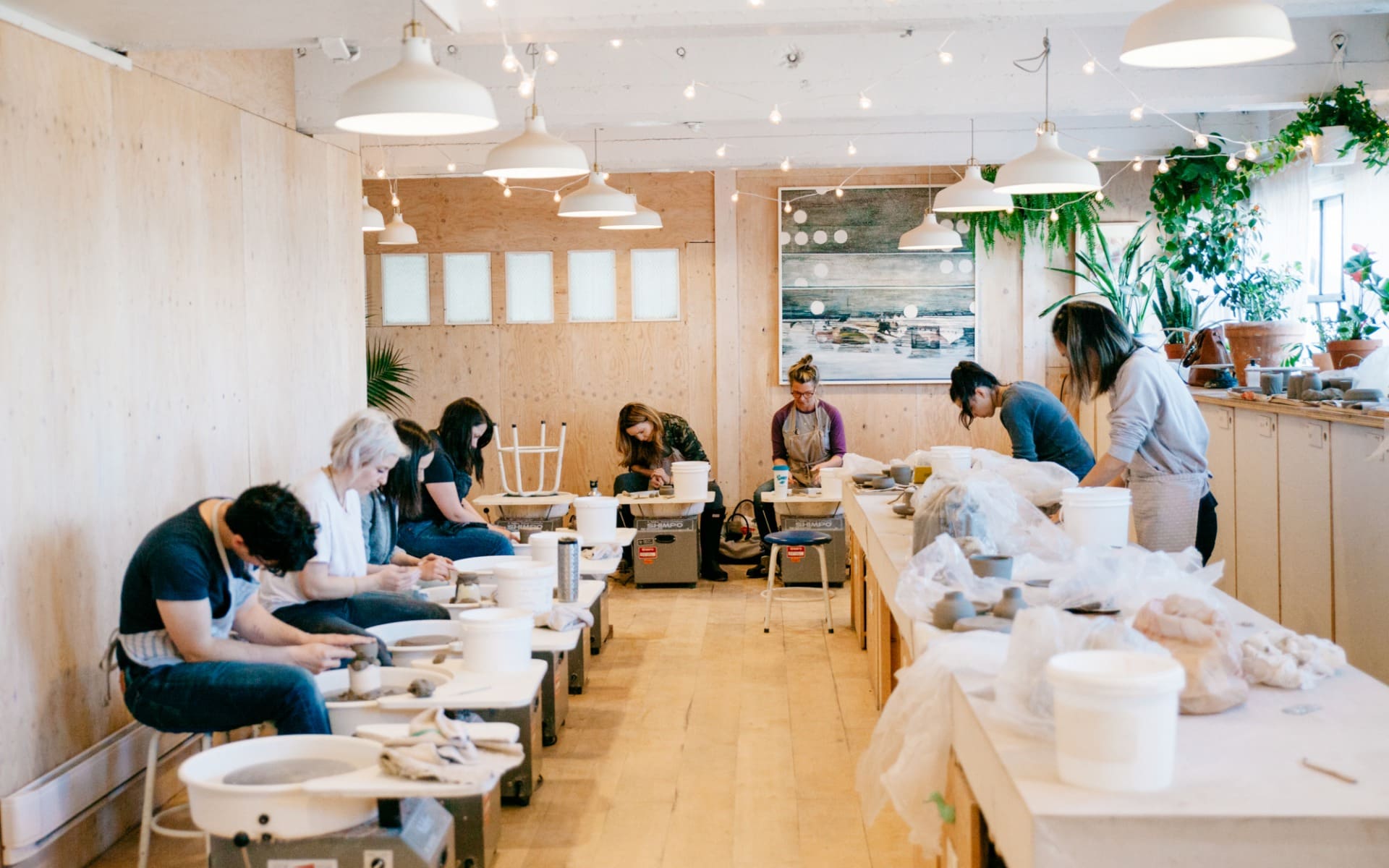 About The Studio
Our ceramics studio houses 16 CSA approved Shimpo RK Whisper wheels, a 30″ Bailey slab roller with a 72″ table, wedging tables, an extruder, a hood vent for mixing glazes, and a variety of gas and electric kilns. We stock a variety of mid and high fire Plainsman clays and cone packs,  which are available for purchase by students, members, and tenants.